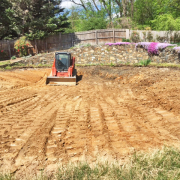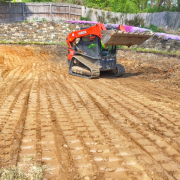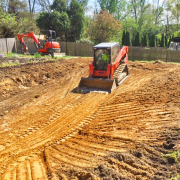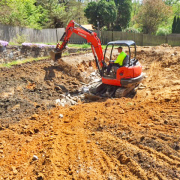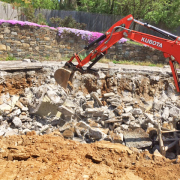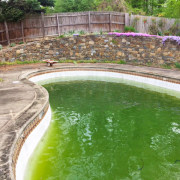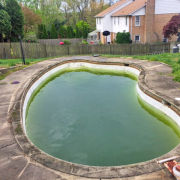 For reliable South Riding swimming pool removal, Remove A Pool has everything you need to complete the job from start to finish. We feature experienced crews, well-maintained demolition equipment, and the professional know-how needed to serve our residential and commercial customers.
Premier Pool Removal Services In South Riding
Remove A Pool features services designed for both commercial and residential swimming pool removal. An unwanted pool is an eyesore as well as a property liability. When you contact us for removing a swimming pool in South Riding, Virginia, we'll visit your property to determine the best type of removal method for your situation. You might choose a complete removal or a partial removal. For partial removals, we'll leave behind some of the pool's foundation, but drill holes into it to support optimum draining. We'll also be able to provide you with an upfront quote for our professional demolition and pool removal services.
Why Remove Your Swimming Pool?
Our customers in South Riding choose us to remove their pool for various reasons, some include:
Property Sale: A non-working pool can greatly detract from an advantageous real estate deal. Many of today's property shoppers are uninterested in the expense of maintaining a pool.
Never Use It: Many people outgrow their backyard pools. If this is the case for your household, you can reclaim your property and use it for another purpose.
Expense: It's expensive to maintain and repair a pool. Moreover, our commercial customers have the added cost of insurance to contend with.
It Doesn't Function: If you have an inoperable pool that's either too old or too costly to repair, we can remove it so you can make other plans for your property.
Our Operators and Equipment
Remove A Pool features experienced pool removal experts who are licensed and insured to perform all of our residential and commercial services. They will respect your property while at your home or business. We carefully screen each operator to ensure they have the necessary skills and background needed to be part of our team. In addition, we expertly maintain our demolition and debris-removal equipment and gear to ensure it's in tip-top condition to perform on removal day. Our operators have the know-how needed to use all equipment safely and will prioritize safety throughout the removal process.
Remove A Pool features expert crews who will remove your pool quickly and with little trouble to you. We can procure the necessary permits, perform all the needed demolition, fill in the gap, and haul away all traces of debris. If you like, we'll even plant grass seed before leaving. For reliable and professional swimming pool removal call us today and we'll schedule a removal date at your convenience.