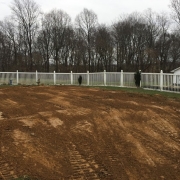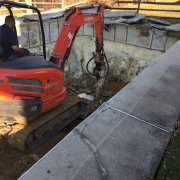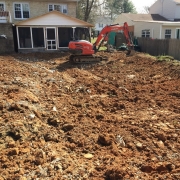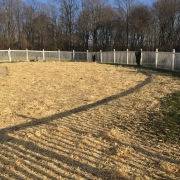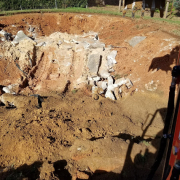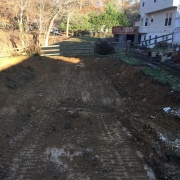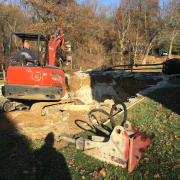 There comes a point in every pool owner's lifetime when owning a pool is just no longer worth it. Whether the pool is falling apart or it is seldom used anymore, it is possible that you are ready to remove your pool. You will be relieved to hear that swimming pool removal in Springfield can be very uncomplicated with the help of Remove A Pool. Once pool upkeep becomes more of a hassle than it is worth, it is time to consider getting back your yard and ditching the pool altogether.
Benefits of Removing a Swimming Pool in Springfield, Ohio
While the one benefit of keeping a pool is that you can swim in it, there are a handful of reasons why removing it may be the better option. To start, you will save a lot of money when you consider how much you pay each month to maintain your pool. From chemicals to filters to chlorine and seasonal repairs, owning a pool is not cheap. You will also likely save money on your home owner's insurance since there is usually an extra penalty tacked on if you have a pool on the property. Additionally, you will have more usable yard once you remove the pool which is great for entertaining or building projects.
How Does Removing a Swimming Pool Work?
While digging out an entire pool may seem like an overwhelming task, Remove A Pool is able to take the burden of the work so that you get the results you want with minimal disturbance. The job usually takes a day or less which means that the skilled team of demolition experts will not intrude on your yard or privacy very much either. Once you call and sign a contract with Remove A Pool, we will obtain the necessary permits required to begin your Springfield, Ohio swimming pool removal.
After the permits are in hand, we will schedule a removal date and take care of all the details. Our team will show up and drain the pool by puncturing holes in the bottom of the pool if necessary. Then they will perform either a partial or a full demolition of your pool and remove all debris from your yard. Once this is complete, we will fill the hole that is left behind with a mixture of soil and rocks to help combat settling. If you wish, we can even lay some grass seed to sew up the last detail of removing a swimming pool in Springfield, Ohio.
Call And Book a Date
If you are ready to remove your pool, give us a call today and we will offer you an estimate so we can get you on the schedule and simplify your summer chores.