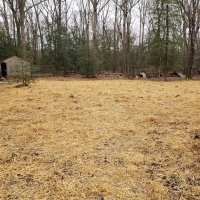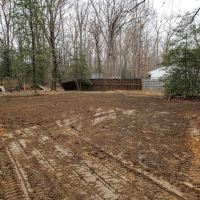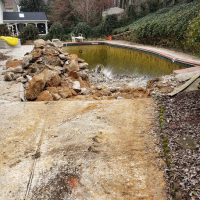 Thinking about removing a swimming pool in Stafford, Virginia?
Whether you're a homeowner looking to reclaim your outdoor space, a Realtor who wants to attract more buyers to a listing, or a real estate investor looking for a reliable Stafford, Virginia swimming pool removal contractor, we're here to help.
We're Remove A Pool, America's most trusted name in full-service swimming pool disconnection, demolition, and disposal. We've been delivering our professional, no-stress pool removal solution throughout the country for more than 25 years, and we're proud to offer our guaranteed services here in Stafford County, VA.
Read This Before You Hire a Swimming Pool Removal Company
At first glance removing an unwanted pool might seem like a simple job, right? After all, your pool is nothing more than an oversized outdoor bathtub – or at least that's what some cut-rate contractors might want you to believe.
The fact is that removing a swimming pool is a complex project that requires extensive knowledge, specialized equipment, and the right permits and insurance. There's a lot of things that can go wrong, and dealing with an unlicensed or inexperienced contractor means you'll be held responsible for any damages, fines, or future problems related to your pool removal.
When you consider the fact that the average backyard pool contains tens of thousands of gallons of water, is connected to multiple utility lines and is often positioned in a spot that's difficult to access, it's easy to see why you don't want to trust your swimming pool removal job to just anyone.
Here at Remove A Pool, we take the time to ensure all the inspections and permits are in place before we begin work. We also carry extensive insurance coverage for your protection, and we even back all of our services with our industry-leading 5-year satisfaction guarantee. When you hire us, you'll enjoy the peace-of-mind that comes with knowing your pool removal will be completed in a way that is safe, efficient, and designed to prevent future problems with your property.
Comprehensive, Worry-Free Pool Removal
If you've been putting off having your old pool taken out simply because you don't want the hassles of dealing with multiple contractors, you'll love us.
Our Stafford, Virginia swimming pool removal services include everything it takes to completely transform your backyard and leave your property ready for your next project. Here's what you can expect when you hire us:
We'll inspect your pool, discuss your options, and provide you with a clear, upfront estimate
Once you give us the go-ahead, we'll start by obtaining any necessary permits on your behalf
We'll book your pool removal as soon as possible, and let you know when to expect us
Before we begin demolition work, we'll locate any buried utility lines and oil tanks in your yard
We'll use high-powered siphons to extract any standing water to protect against flooding
Our skilled crew of pool removal experts will disconnect the gas, water, and electrical services from your pool and cap them off safely
We'll break down your pool, sort the recyclable materials out, and take all the debris to an approved waste management site
We'll fill in the spot where your pool was with clean fill that's designed to drain well and remain solid for years to come
At your request, we'll even seed down the project area with grass, making it nearly impossible to tell there was ever a pool on your property
Book Your Complimentary Quote Today
To learn more about our Stafford, Virginia swimming pool removal services, call us here at Remove A Pool or contact us online to book your free, no-obligation estimate today.