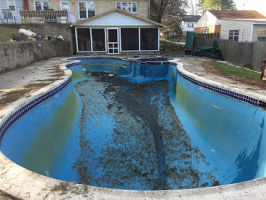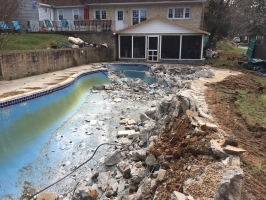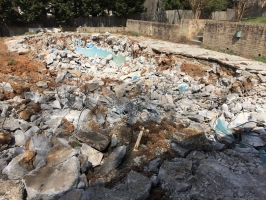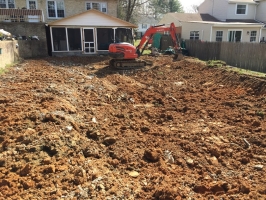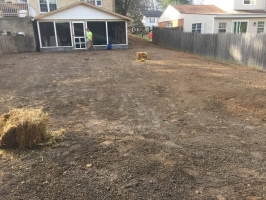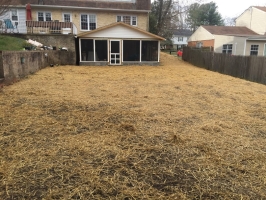 When you need a Hampton, Maryland swimming pool removal company you can count on to deliver exceptional results, call us here at Remove A Pool. We've been in the business for more than 25 years, and we perform more swimming pool removals than any other company in the state.
We Make Removing a Swimming Pool in Hampton, Maryland Easy
Our all-inclusive pool disconnection, demolition and site remediation services make removing your unwanted pool or hot tub simple and stress-free. From the moment you first call us to schedule your free, no-obligation quote to when we fill and level the spot where your pool was, we're sure you'll love us and our service.
And because we are a dedicated, full-time Hereford, Maryland swimming pool removal company we have the hands-on experience it takes to deal with even the most challenging pool removal projects. No matter what material your pool is made of, where it's located on your property, or what condition it's currently in, you can rest assured that we'll remove it in a way that delivers lasting results while protecting your home and yard against damage.
Why Hire a Licensed, Professional Pool Removal Company?
While some general contractors and demolition companies advertise pool removal services, the fact is that removing a swimming pool is a complex, potentially hazardous project that requires a great deal of skill, knowledge and hands-on experience.
Remember, your swimming pool isn't just an over-sized bathtub – it's a huge structure that holds thousands of gallons of water, contains tons of concrete, plastic, and metal, and is connected to numerous underground utility services. Safely managing all that water, debris and the utility connections is critical, otherwise, you could be facing massive costs for everything from damages to your own home to liability claims from your neighbors.
Fully Licensed and Insured Swimming Pool Removal
When you hire our team of Hampton, Maryland swimming pool removal contractors, not only will your unwanted pool be removed in the safest, most efficient way possible, but you'll also be fully protected against costs and liability concerns related to the project, both now and in the future.
We maintain extensive insurance coverage including workers' compensation and product liability coverage for your protection, and we are licensed to perform all the work required to disconnect, demolish and dispose of your pool. Every one of our swimming pool removal contractors has been background-checked for your peace of mind, and we always ensure demolition permits are in place before we begin any work.
Book Your Free Pool Removal Quote Today
To schedule your free, no-obligation quote for your Hampton, Maryland swimming pool removal project, contact us here at Remove A Pool. We'll inspect your pool, explain the differences between partial and complete pool removal, and answer any questions you might have about us and our services.
Remember, we're the only company that delivers the professional, no-stress pool removal solution!