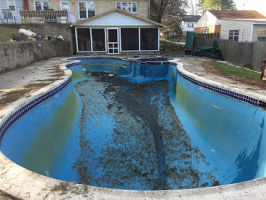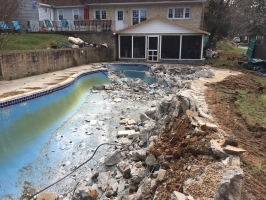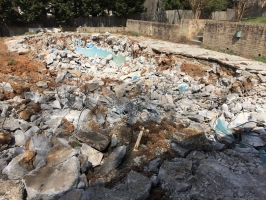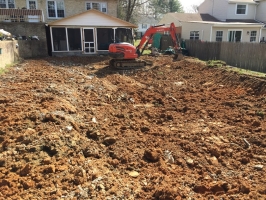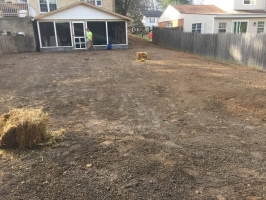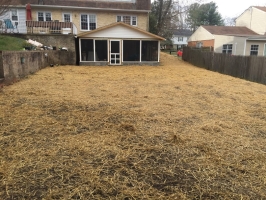 Thinking about removing a swimming pool in Havre de Grace, Maryland?
Whether your family has outgrown your backyard pool, you'd like to replace your aging pool with a brand new one, or you'd like to use all that space to expand your deck, garden or lawn, start by calling us here at Remove A Pool. We've been filling and extracting swimming pools across the country for more than 25 years, making us the most trusted and respected name in the industry.
Hassle-Free Havre de Grace, Maryland Swimming Pool Removal
If you've been putting off dealing with your unused, damaged or outdated swimming pool simply because you don't want the hassle that comes with tackling a major project like pool removal, you'll love us.
We've developed the safest, most efficient pool removal techniques in the industry in order to ensure that the work we do exceeds your expectations. In order to guarantee that every stage in your pool removal is done to our exacting standards and to prevent delays and cost overruns, we do everything ourselves. That means unlike with some other contractors, we won't subcontract out your swimming pool removal to other companies or contractors.
When you hire our team of professional pool removal contractors, we'll take care of all the demolition permits, site inspections, utility work and environmental testing that is needed to prevent costly stop-work orders and protect you from future liability issues related to your pool demolition. We'll also provide plenty of insurance coverage that includes workers' compensation and product liability, and our service includes the removal of all the debris from your property.
And because we know nobody wants to be left with a huge hole in their backyard, we fill, compact and level out the space where your pool once was using a specialized blend of clean topsoil, sand and gravel that drains well and remains stable. We can even seed down the entire area with grass upon request, making in virtually impossible to tell their was ever a pool on your property.
Call Us For Your Free, No-Obligation Quote Today
To find out just how easy we make demoing a swimming pool, contact us here at Remove A Pool to schedule your free, no-obligation quote today.
Our friendly, knowledgeable pool removal expert will inspect your pool, discuss your future plans for your property and explain the differences between our pool filling and complete pool removal services. We'll answer any questions you might have about us and our services, and we'll leave you with a clear, custom quote that takes the guesswork out of pool removal pricing.
Remember, we are fully licensed and insured, and we're the only pool removal company in Havre de Grace to be fully endorsed by the National Association of Realtors.