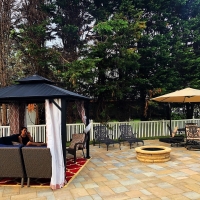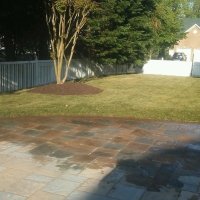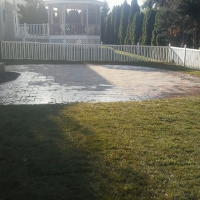 Remove A Pool can help you transform that pool you no longer use into a patio you can use to entertain family and friends with. When it comes to removing a swimming pool, let our expert team of professionals manage the entire process for you with ease. Our team can work closely with you to understand what your goals are and offer a brand new space for you to use as you would like to.
Turn Your Pool Into a Patio
Removing a swimming pool is a good decision for many people. It can allow you to get rid of a costly pool that you no longer use and gives you the ability to replace it with a space that is more fitting to your needs. Many times, property owners recognize the benefit of removing a pool – imagine not having to worry about paying for the pool's chemicals and maintenance any longer.
Consider the benefits of turning your pool into a patio space.
You'll have a lot more room to entertain with when you get rid of the pool and instead enjoy a beautiful patio. Choose the size and style right for your home and needs.
You also can minimize the amount of maintenance you spend money on each year. How much money do you spend maintaining a pool that may not get used very often. Why not do something different?
You also benefit from having a lot more space to enjoy. Not only does the patio offer functional space, but it can also improve your view and give you a space that feels more open and inviting.
You'll also reduce your insurance costs. It goes without saying that you can lower your home insurance costs if you invest wisely in a new patio instead of that pool.
It also improves your landscaping. You can do more with your yard with a patio present than you could with a pool. That gives you so much planning.
Take the time to check out the benefits removing a pool and replacing it with a patio can offer. The pool to patio transition does not have to be challenging. In many ways, our team can get to work for you quickly, helping you to have the custom space you desire. This could be one of the best ways for you transform your backyard into the go to location for everyone in the family.
Let's talk about your options. Call Remove A Pool today to learn more about the process and to get a free estimate.