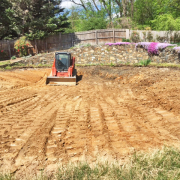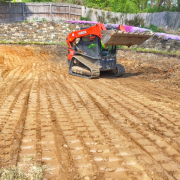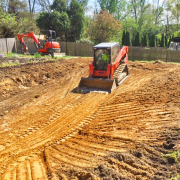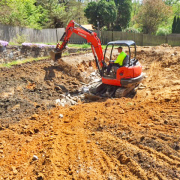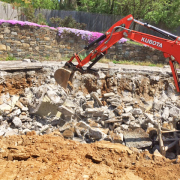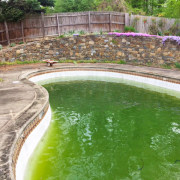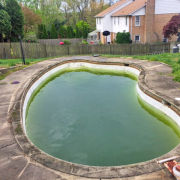 Tired of looking at of that old swimming pool filling up most of your backyard? Are you ready to reclaim your property? Besides creating extra space, professional pool removal can increase your property's value tremendously. If you're considering swimming pool removal in Tysons, Virginia, you need help from the experts at Remove A Pool.
Top Reasons for Swimming Pool Removal in Tysons
Homeowners trust the professional pool removal services for various reasons. Among some of the main reasons are:
You want to buy or sell a house. Removing a swimming pool before you put your home on the market will make the listing more appealing to a wider range of people.
Your family no longer uses the pool. Swimming pools are expensive to maintain and repair. Let us remove and pay once instead of every month.
You want to install a new swimming pool. As families grow, needs change. If your family has outgrown the old pool, have it removed to make way for progress.
You want to remove a serious liability. Unused or abandoned swimming pools increase the risk of accidents on your property. Removal creates a safer area for everyone.
You want to use the space for something new. If you would like a place to enjoy your current interests, pool removal opens up a large piece of land. Or design a charming outdoor dining area to wow your friends.
Why You Should Trust Remove A Pool
When it's time to finally get rid of that old eyesore, you need a professional that you can depend on. There are many reasons that people turn to us to take care of their removal issues.
Swimming pool removal is our specialty, not a sideline.
Our demolition experts are fully licensed, insured, and bonded.
We have over 25 years of experience.
Our prices are very competitive.
What Happens When You Contact Remove A Pool
At Remove A Pool, we take the mystery out of the pool-removal process. Here's what to expect when you get in touch with us:
Assessment: We will visit your home and examine your swimming pool and property. This helps us identify the services you require.
Estimate: Based on the results of our visit, we will give you an estimate for the cost of services necessary.
Demolition: There are two processes available for removal. In a full removal, the entirety of the swimming pool is removed. A partial removal just removes the top few feet of concrete. The space is completely filled with rocks and gravel in each method.
Waste Removal: After the job is done, our team will load the refuse into trucks. We recycle all waste materials possible.
New Grass: We will even plant grass in the removal area as well as landscape the area if desired.
Contact us today to get your free estimate on pool demolition and removal  in the Tysons area.